Hello,
From several month we try to setup the PID settings for a "large rover" but we did not succeed…
Rover goal is to move on farming field. It's a rover with 4 motorised wheels. Two fixed in front and two mounted with a servo at the back. So direction is at the back.
Manually all is OK, we can moove and control the Rover.
GPS RTK is OK.
But When we try to simply make a straight line in auto mode, the rover completly go far of the waypoint.
Exemple : we try to go to point "1" from point "0".
We try several times with several PID setting, result is… :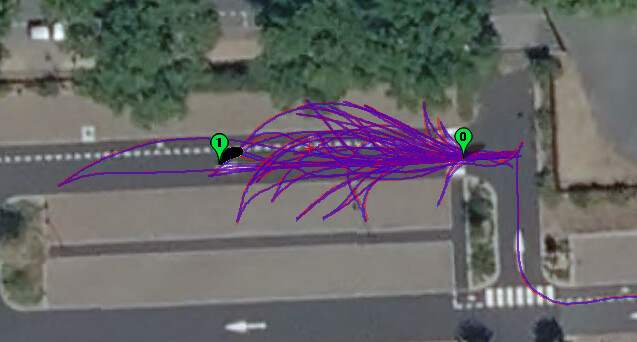 This is the log : Download - UploadNow.io
Do you know wich parameters we need to adjut ?