As the title suggests, I'm trying to set up the power module that came with my CubeOrange. I have followed the process outlined in the plane docs, and have gotten to here: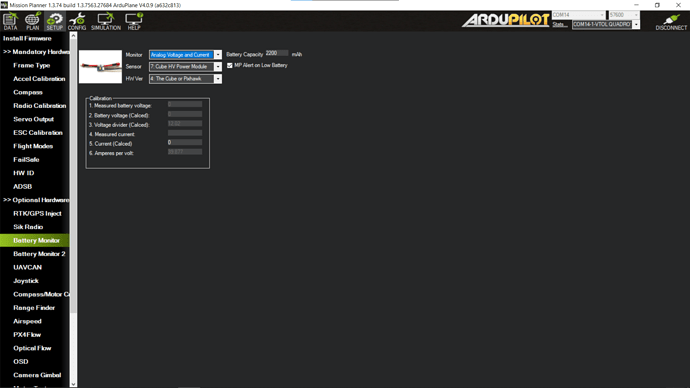 . I don't know where I went wrong, but it's not picking up anything, and I've tried with both a 3s and 6s battery. The MP home screen just says that the battery is all zeroes, even though my multimeter says it's at 12.5V (on the 3s). Here are pictures of the power module in question:
https://drive.google.com/file/d/1_i_JphrDsTxLyZYbqPBlls1azboFOAk6/view?usp=sharing
https://drive.google.com/file/d/16MAjHkg8tj_vujrZilaPlK8AeTUb4psv/view?usp=sharing
Anyone have any ideas why this isn't working?