Hi! I am a newbie to MissionPlanner, ArduPilot/SITL, and X-Plane, and I am trying to get my feet wet with SITL by getting any ordinary Plane to fly using MP. I'm using MP 1.3.68, ArduPilot 3.9 and X-Plane 11.36 on my Windows 10 PC. MP and X-Plane run natively on Windows 10, but I build ArduPilot/SITL under WSL/Ubuntu 16.04 LTS, and start it separately (not thru MP). I have watched with envy several wonderful videos of people using MP<>SITL<>X-Plane to fly different aircraft (747-400 even), but I can not get anything to happen even with a Cessna 172SP.
Here is some info based on printf's that I have inserted in the SITL code: X-Plane is able to exchange UDP packets with SITL, and it also looks like MP has established communication with SITL using TCP port 5760. I have a trivial mission setup with a few way points, and when I load it in Auto mode, nothing happens to the Cessna 172SP that I have sitting on the runway. Actually, SITL starts exchanging packets with X-Plane only after it makes the connection with MP! There is an error message on the HUD in MP about how WA MINTWA, MAXTWA and DEPTWA must be 'p', and I have tried to set them in the params screen, but it made no difference. Here are some screenshots: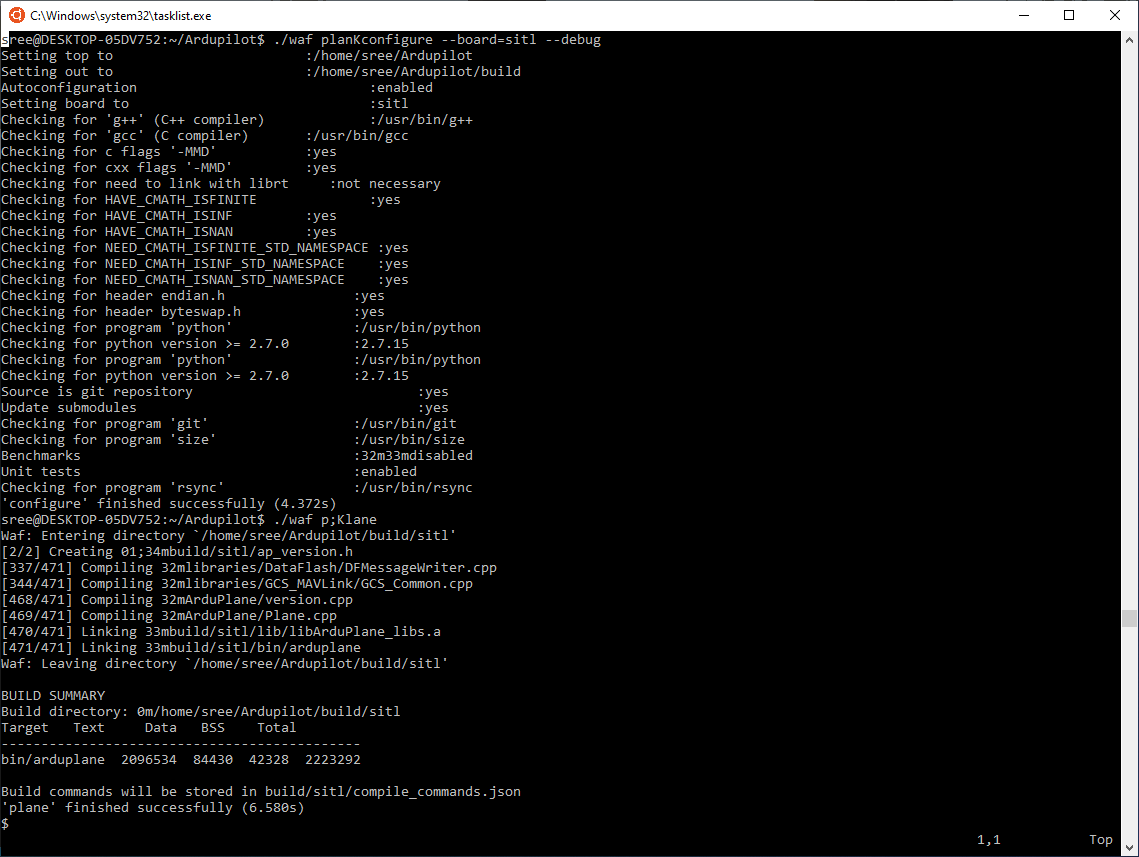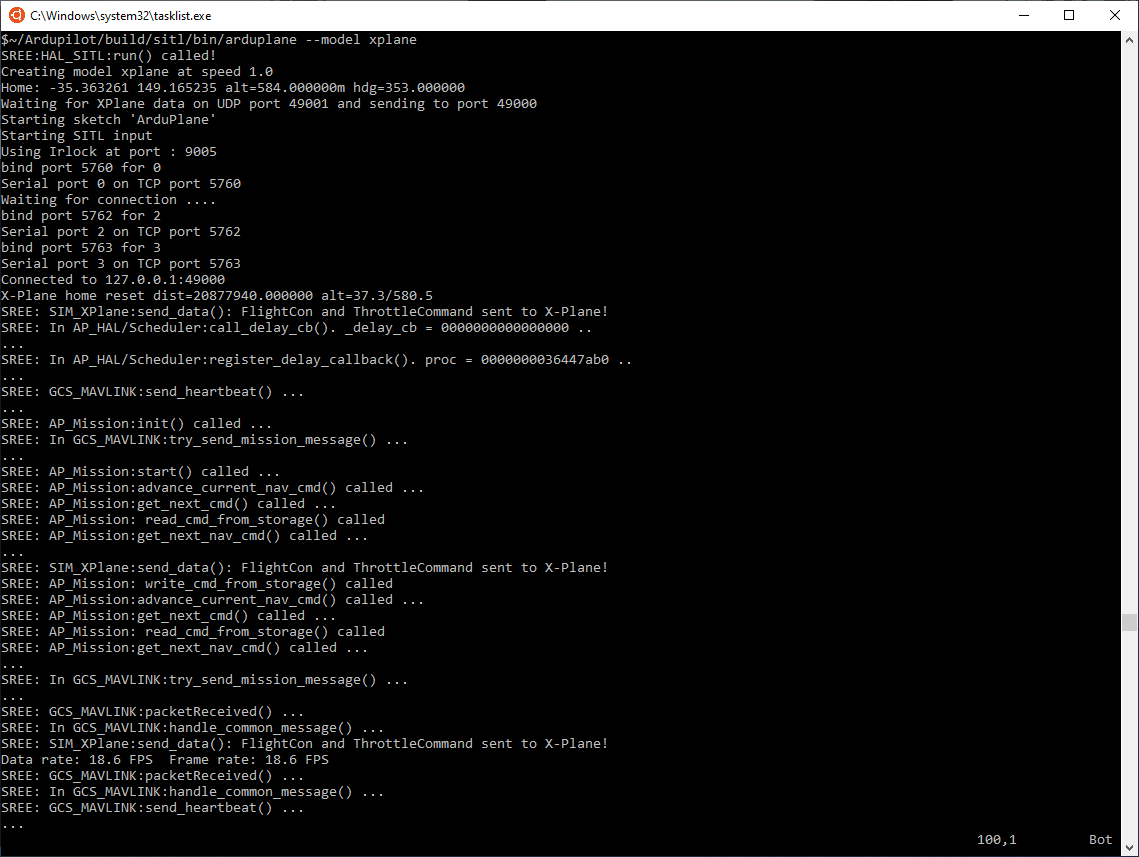 https://1drv.ms/u/s!Ar12eAaJ73aLilrZtUfXa252Gt3X?e=5utUqw
https://1drv.ms/u/s!Ar12eAaJ73aLilsv7TCb7TMPOQeY?e=UVopku
I have not explicitly loaded any params in SITL or MP, because I got the impression that the default params would be enough to get started. I'd greatly appreciate any insights or inputs to help me solve this problem, so I can move on to real work with using MP<>SITL to control a tilt-rotor VTOL aircraft our company is building. Thanks a lot in advance!