I want to add some affordable range finder to my Mini Talon plane to assist autolanding.
I real life tested responses of GY-US42 on my Mini Talon and results were much worse, than values stated in the sonar specification.
Over the grassland it gave me usefull responses at best between 0,4-1,8 m, but anyway the measurements consisted many errorous readings of either 0m or 7,2m (theoretical max. range).
To have some idea see this graph: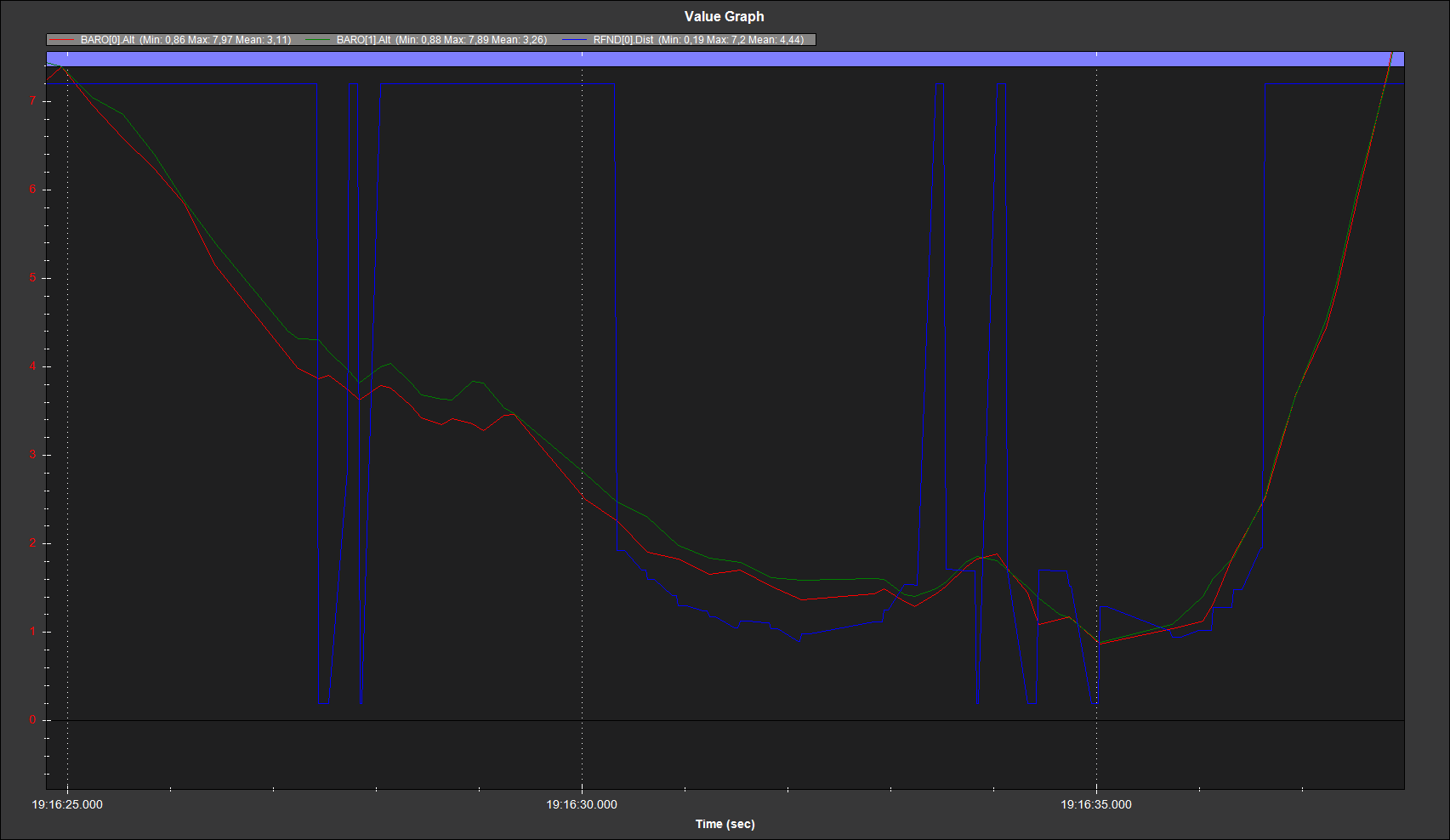 Red and green lines are altitude from two baros, blue is rangefinder response.
Before I crash my plane during an autolanding attempt, can someone tell me if such responses have any chance to be usefull?
Will be error readings of 0 and 7,2m filtered if I define rangefinder correct reading range 0,4-1,8m?
To have some idea how this part of flight shown in the graph looked like see this video.
I tested also TOF400C VL53L1 infrared range finder and for outdoor it was completely useless. At daylight it gave only some 10-20cm range, too little for the plane.
Any other idea for a range finder under $30 providing usefull readings for a plane?