After updating to FW 3.5.2 I no longer have gimbal control from my Tx. The image below shows my settings in Mission Planner:-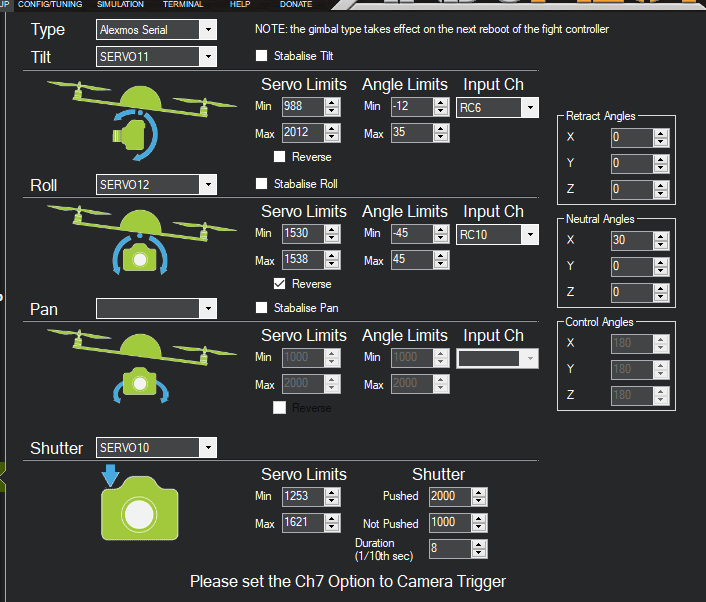 My Tx channels are 6 for tilt and 10 for roll. When I found it was not working I set up servos 11 & 12 for tilt and roll, however this doesn't work. I don't remember now what the servo settings were when all was working. I searched the parameters for other params that may help, but to no avail.
Can someone please help with this.
Thanks in advance.