Hello All,
I'm having trouble connecting BL Helo_32 Suite to my ESC via Ardupilot (4.0.5) pass through. Below are my settings in Ardu.

I'm using the latest version of BL Heli 32 Suite (BLHeliSuite32_32714). The program just seems to crash, goes to 'not responding' and I have to close down the application via task manager. I'm using the Betaflight interface.
I have tried another version of BL Heli 32 Suite 32.6.1.0 and I seem to get better results but it still errors. It seems to goes into a continuous loop if I look in the logs. Please see below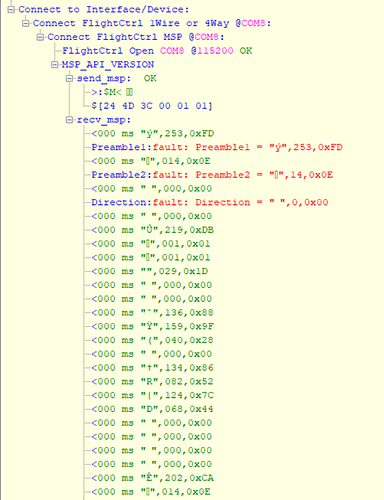 Any help would be much appreciated.