Baro issue during runup: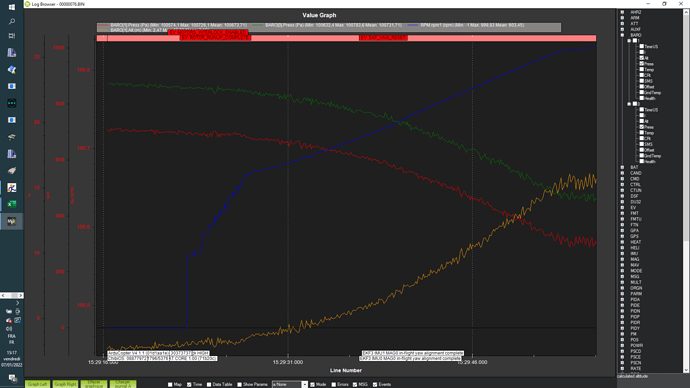 blue plot is rpm
red/green is baro 1 and 2
yellow is baro alt
On this heli, we arm, and after we launch rsc. Turbine take time to take it's RPM, as rpm goes up, barometer see presure drop.
Issue, is that heli see 15m alt…while it's always on the ground.
Ideal will be that RSC calibrate zero baro press alt at the end of rsc runup time…
If anyone know solution to help us…