Hello, So this morning I remake new flight starting from scratch params following your tuning guide.
I try to setup YAW. So I follow exactly params listed on the tuning guide.
I can make better than this: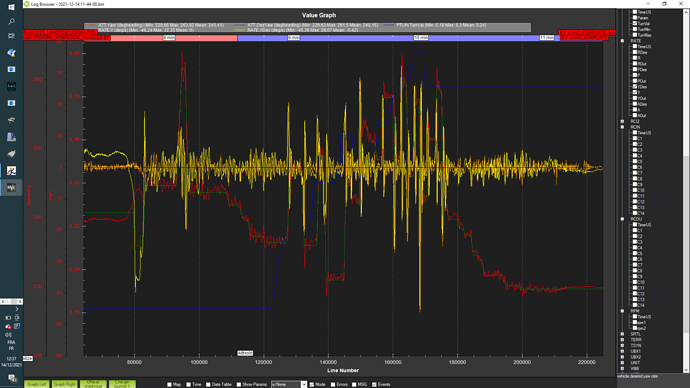 even I tune p from 0.1 to 0.3, you can see sawteeth of 2 deg along the measured yaw…
regarding Yaw target is clear, but regarding Yaw rate controler desired and measured, we can see tht is the rate controller that make this undulations that the machihne follow.
How to make the rate controler make non sawteethed signal???
thank you so much for your help.
Do you think that this can be due to atc_accel_y_max set to 27000??? (maybe to low for this machine?)