Hi!
I preformed AutoTune roll axis the other day and noticed after about 9m I was close to BATT failsafe.
Believe voltage readings are about correct, a bit more unsure about amp readings, but leave these as is now. Anyway I think about following adjustments:
BATT_LOW_VOLT from 21.6 to 20.4
BATT_CRT_VOLT from 21.0 to 20.0
BATT_FS_LOW_ACT from 4 to 0
BATT_FS_CRT_ACT from 0 to 4
My 6 motors, 500KV type WK-WS-34-001 deVention and 6 ESC, WST-15AH Walkera.
No data if/when ESC will cutoff but hope drone will be landed already.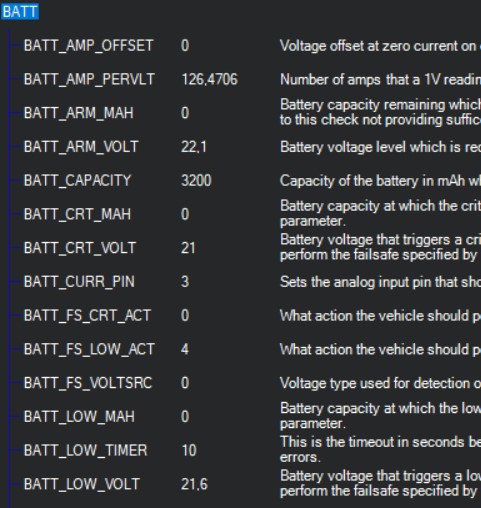 Please comment!
Regards Espen