Hello everybody,
so I just maidened my ZOHD Dart with arduplane 3.9.1 on an omnibus f4 v5.1. It seems as if the FC forgets the tune every time I land.
I start and do the hole autotune thing. Land and when I start again it's back to sluggish and I have to repeat the whole process. Any ideas why that is? As i understand it the values are saved every 10s.
When is look at the ATRP.P value it seems not like the picture in the Wiki. I included my log if you want to take a look for yourself. Any help is very appreciated.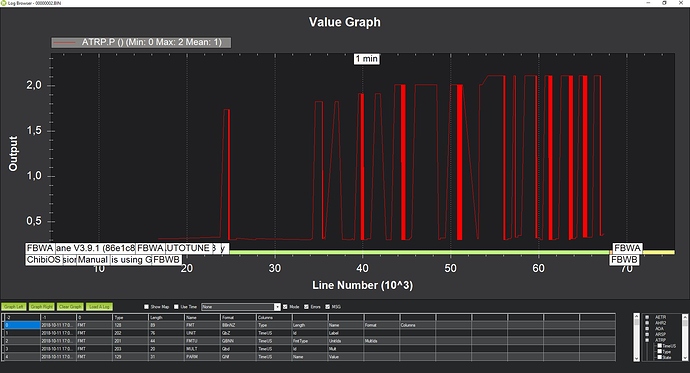 LOGS