Hello!
I have an Autotune problem. After overwriting the new pids, the drone in the Alt Hold mode is very sensitive and precise to stick movements, while in the Loiter mode the drone bouncing during the flight. Watch the video. Which parameters could I change to achieve better performance?
Video from Loiter flight:
[https://drive.google.com/file/d/1Cy83Rz-61-WmYmYugxht4_OdGpO1CYsa/view?usp=sharing]
Autotune was performed after all moving parts on the board were immobilized, with the Harmonic Noth Filter set correctly and the correct settings for 17 "propellers according to the file "Initial parameters".
PID after autotune: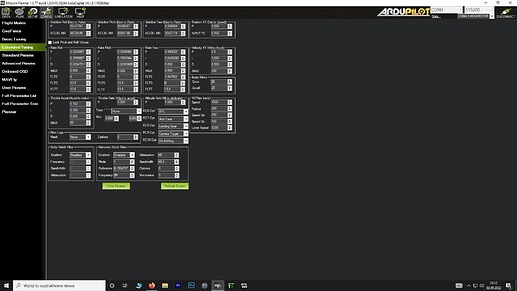 Default PID: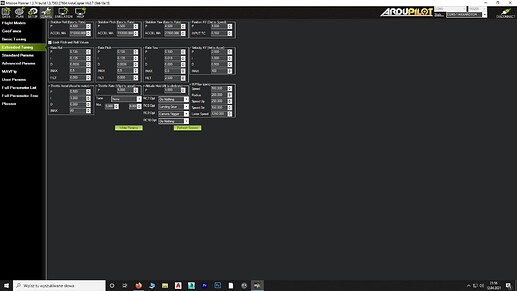 Prepared drone for autotune: