Hello everyone,
We are building an autonomous sea vessel.
Setup
The equipment that we are using is the following:
Pixhawk 2.4.8
FMUv2 firmware
two one-directional ESCs
two underwater motors.
GPS
RC
Here is a picture of the ArduBoat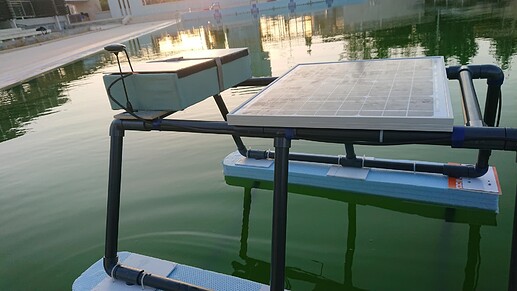 Problem Definition
Our vessel works as expected in MANUAL mode. However, after we set it to GUIDED mode and send a waypoint by clicking on the map and selecting "go there," it does some random and weird movement around the pool. It is not acting as expected.
On top of that, when we write the same parameters into SITL and test there, it also moves randomly.
Parameters on the vessel (Mission Planner)
parameters.param (13.9 KB)
Parameters on the vessel (QGroundControl)
Note: Change the file extension from ".param" to ".params"
param_list.param (34.0 KB)
I can send the Logs if you can message me. Size exceeded to upload here.