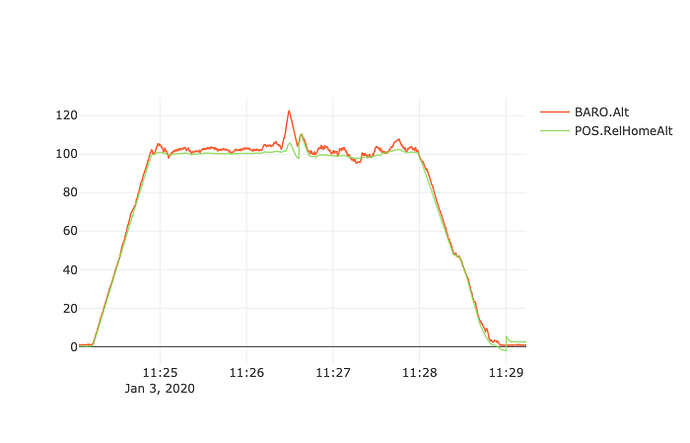 Quadcopter behaving erratic during autonomous flight mission (auto).
At one point the quadcopter stoped in a place without waypoints (it shouldn't have stop there) and started climbing around 15 meters up, then descended and continued to the next waypoint.
It is having this problem for some time already.
I replaced Pix4 and GPS, with no results.
Firmware is updated from 3.6 to 4.0 without solving the problem.
Everything is calibrated several times, without results.
I'm using Radiolink Pixhawk 4, GPS, radioreceiver R12DS and RC AT10ll.
Attached log and altitude graphics