Hi Everybody,
My purpose in investigating flight controlers was to replace mecanical links which make foil adjustments during sailing for an International Moth hydrofoiler (sketch attached).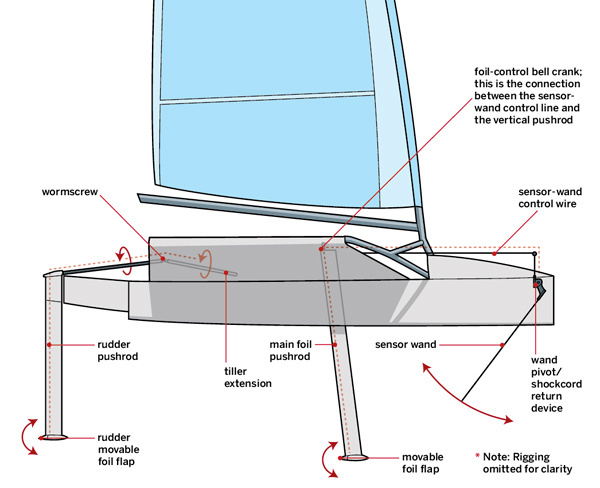 The required task is just to adjust "altitude" or Flight level above the water.
ArduPilot is so complex that I don't know where to start from.
Can anybody provides a basic workpaper reference dor airplane which could be useful for hydrofoil purpose as above mentionned.
Any advice or similar experiences are welcome.
Thank you in advance
Best regards
Erwan