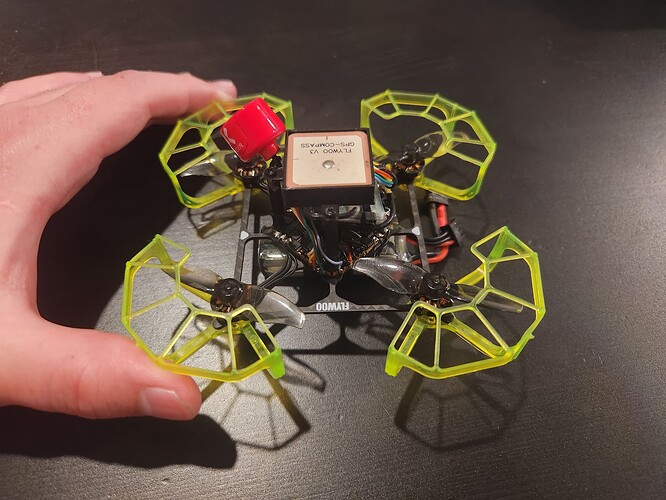 For a long time I have been looking for a small cheap development drone. A few months Back I saw another blog post about about someone who had managed to make a tiny whoop run Ardupilot. From the moment I saw the post and the associated video I knew I wanted one of my own.
I just completed my tiny whoop project. I used a tiny whoop frame from FLywoo, Flywoo's GN745 flight controller, Flywoo's GM8 GPS and MRO's sik radio. The really cool thing about the GN745 is that it is a 30x30 mm flight controller that can run ardupilot and has a built in 4in1 ESC. I have also been impressed with the MRO sik radio. I have go about 200m of range with the lolipop antenna I am using.
Here is a video showing off my build. https://youtu.be/NHWOztdg5mM?si=7owPitoaJi2DDlkF
I have some instructions on how to build your own on my github if you are interested.
Let me know what you all think!