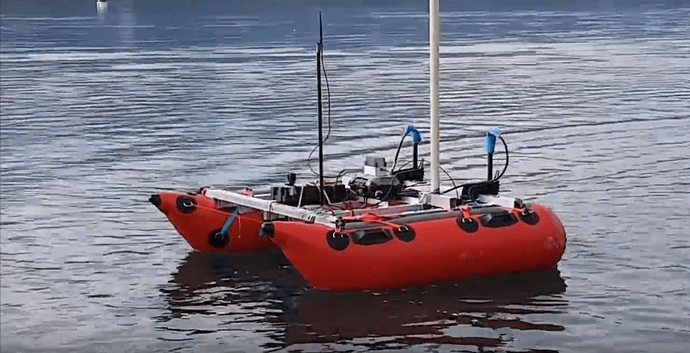 Below is the link to the latest Monthly Development report presented by Tridge, Randy and a few other developers at this month's partners call.

As always thanks to our Partners for their support and engagement!
P.S. the image above is from one of the Rover beta testers, Matthias. The boat is a skid-steering boat. Boats are supported in ArduPilot using the Rover firmware which includes some small-ish functional changes to account for position drifting.