Hi, I got my Ardupilot 2.8 and I built my quad on F450 with 1000kv motors. So the configuration is
APM 2.8 (ardupilot)
A2212//13T 1000kv motors
2200 mAh 11.1 Lipo
APM GPS with compass
Flysky 6 channel radio
This is my second quad, first was on CC3D and it worked well. I got APM because of its flight planning option. But now even its not lifting in air with balance. Either goes backward, right side and I am afraid to lift properly as it could damage propellers.
I am attaching its bin/log file can someone please take a look and let me know what I did wrong. It should hover perfectly as it is in many videos. I tried it in my backyard.
I have to complete it before September ends.
Can someone please help me…
Thanks in advance
Farhan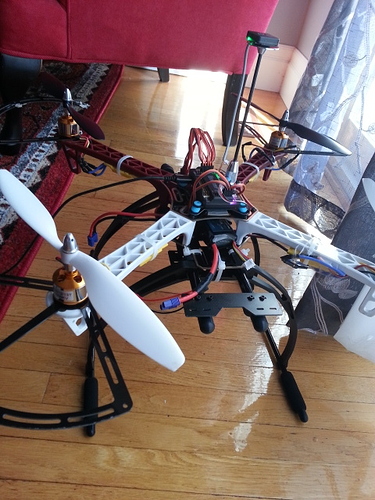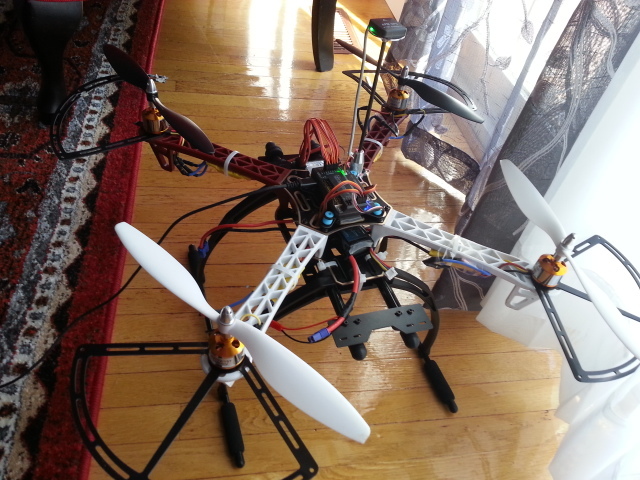 APM28LogQfarhan.zip
(1.7 MB)