Hi,
I'm installing Arducopter firmware on a Lumenier LUX-H7 (ultimate) F7 flight controller.
This flight controller is made to support Ardupilot using the target arducopter firmware : "MatekH743"
This fc has two IMUs : MP6000 and ICM20602
I flashed the MatekH743 arducopter specific firmware via STM32CubeProgrammer succesfully.
Connecting then to Mission planner , i listed the recognized hardware (IMUs) and get this list: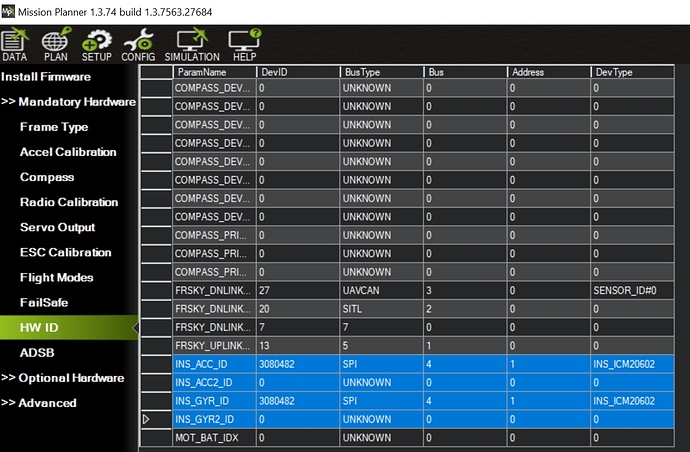 It appears it only sees one of the two available IMUs (the MPU6000 is not listed).
Anyone knows what goes wrong ? Is this a HW def file issue with the MatekH743 firmware ? Should I use another firmware instead ?
Thanks
Hugues