Dear all,
this is a general question regarding the code algorithm in attitude control. I have searched through the previous versions of arducopter and have found the attitude control structure of 2.9 as: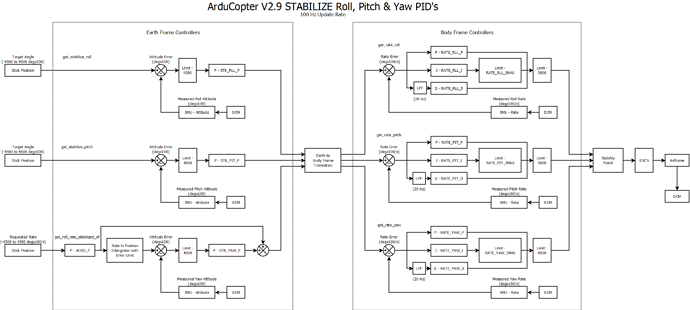 However, I have looked at the recent code closely and was not able to find the get_stabilize() function any more. Instead I found the thrust_heading_rotation_angle() functions that basically rotates the copter in roll/pitch to align the thrust line first, and then rotate the yaw angle (something similar to PX4).
Is this something that was changed recently? This seems to be major changes in code but I was not able to find details of this information from past few versions release notes.
Any comments are very helpful to me!
Best regards,
MQ