Hello I have a cube black on a small quadcopter that I have fully configured to fly but I keep getting a message that isn't allowing the copter to arm. I have done the recommended changes as the service bulletin suggested, have latest mission planner installed, run 3.6.8 cube black ardupilot and set the parameters according to the post.
I am running the gps through the GPS1 port so that the safety switch and everything else still functions properly.
I have already reseated the cable connection from the inside the gps and on the carrier board.
And the small switch has been toggled and made sure to be set to I2C. I was wondering if anyone else has run into this issue and any guidance on how to fix it.
Thank you.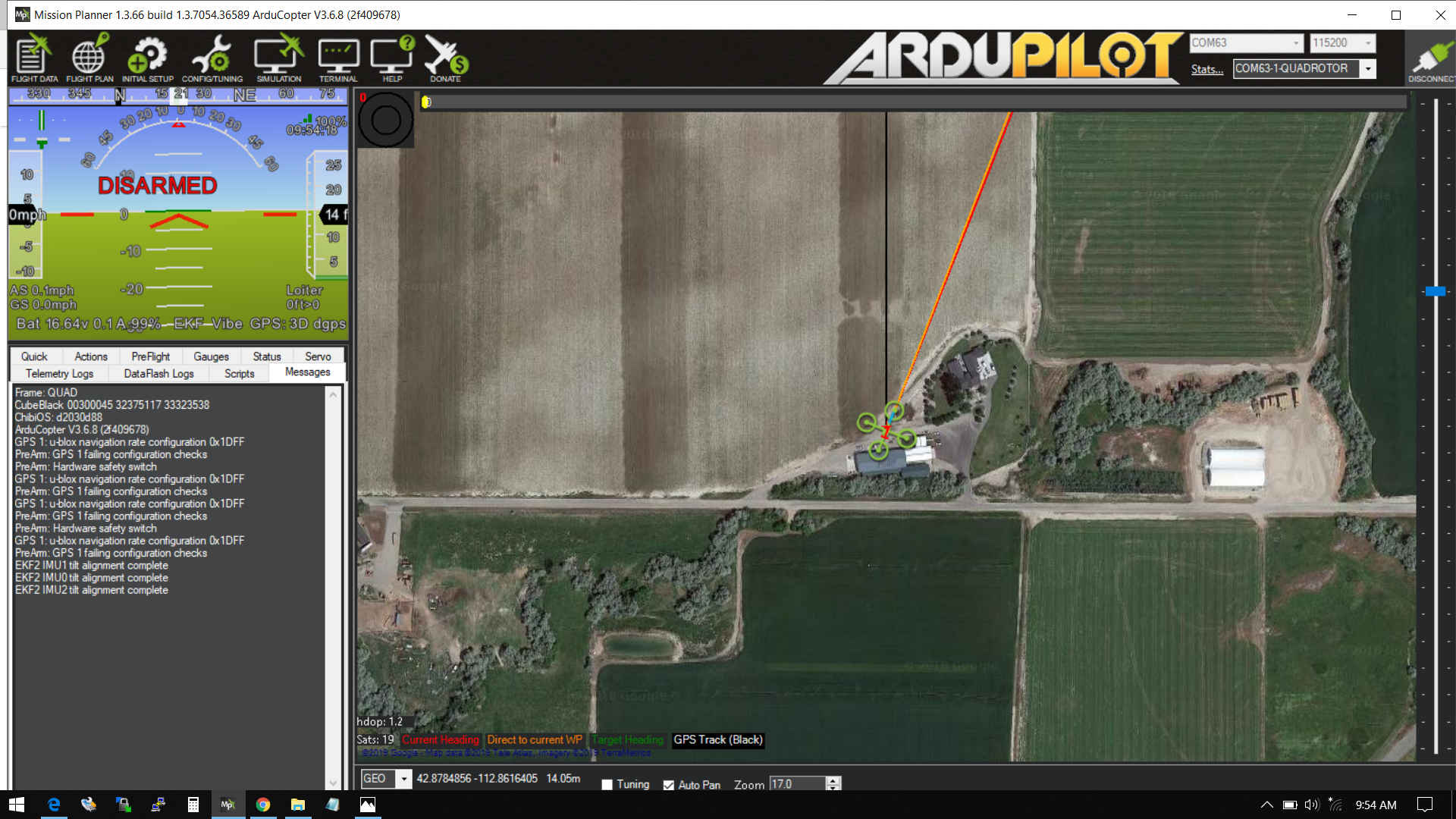 params with gps config issue.param
(14.3 KB)