Hi Everyone,
I have APSync (apsync-rpi-20180918172614.img) installed on a Raspberry Pi 3 B+. I am able to speak to the connected Pixhawk 1 by using the "mavproxy.py --master=/dev/ttyAMA0 --baudrate 921600 --aircraft MyCopter" command line through SSH.
However, I am not able to see any of the mavlink data on the 10.0.1.128 webpage.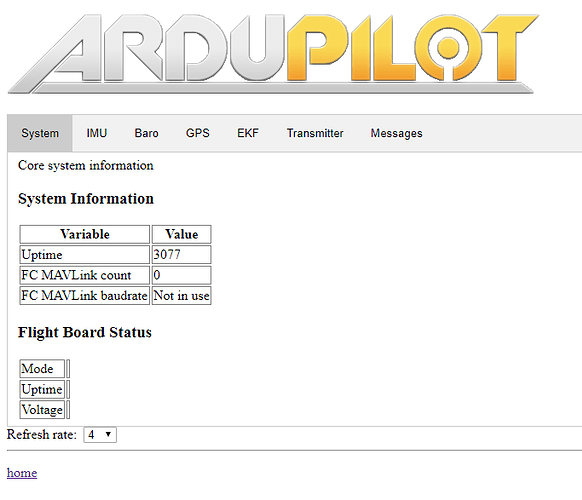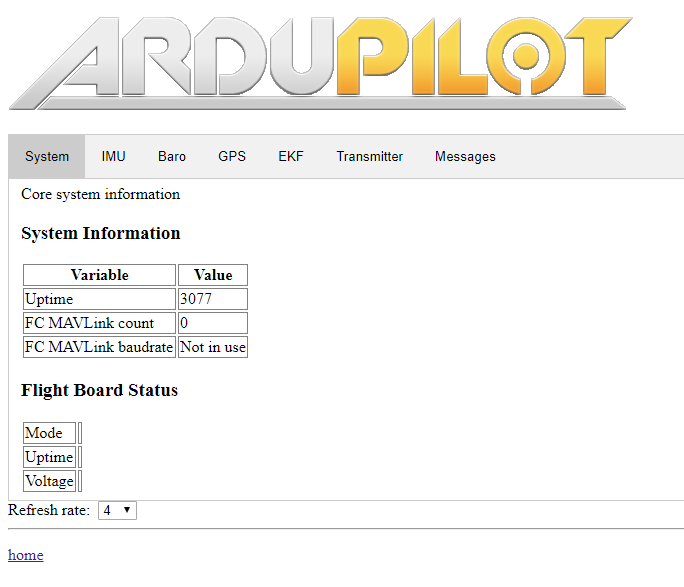 Is there something I need to do to get the web server to request mavlink data from the AP, or should it do this automatically on startup?
Thanks in advance for your help,
Luke