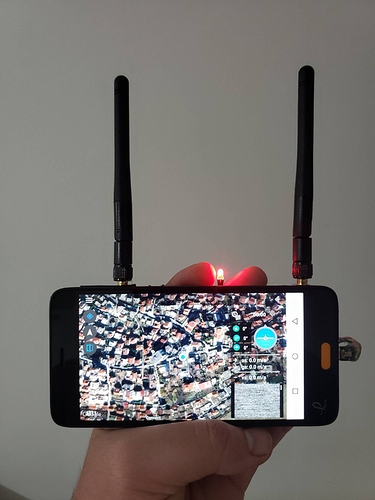 Hello everyone ,
my name is Enerik Kapllanaj , i am a beginner in FPV racing .
Started my adventure almost 8 month ago by building a custom quadcopter .
When i discovered the Ardupilot project i was really exited by the community support and the ardupilot capabilities .
Alot of time has passed since i started my project . I learned alot , it is a great experience .
I had my setbacks but still i pushed forward , also my built is staying strong and flying well.
I needed a Ground Station for my quad , i really wanted something mobile to mount on my Taranis Radio.
So i built a mobile ground station using an android phone , 5.8 GHz receiver , 915 MHz telemetry module and a USB splitter .
Attached the post you will find some pictures of the project , hope you like it .
If anyone is interested for the project i can create a github project so anyone can build it .
Cheers
FPVEngineer