Hi all,
lately I've been working on a version of my script for the Horus X10/X12 radio series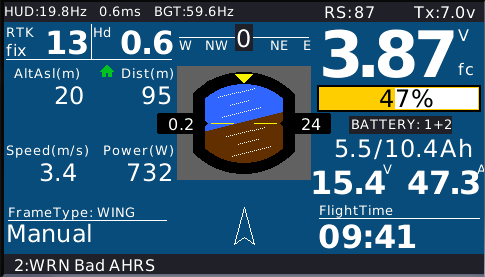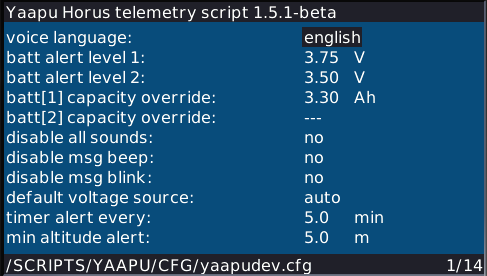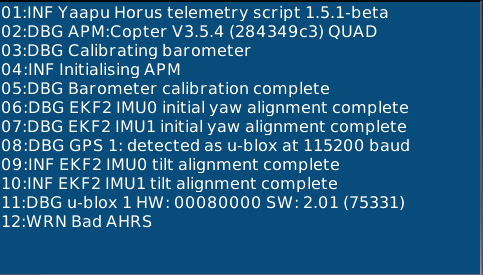 It's implemented as a one time script, so when it runs all other scripts are stopped.
I choose this over a widget implementation because the latter does not allow for user interaction (by design).
My script had menus and a couple more features requiring user input such as min/max values, voltage source cycling and single to dual battery toggle so I needed a way for the user to interact with the script.
It's an early version, performance of the HUD it's not optimal, mostly because of the very large display, I'll try to improve it later.
The event engine is the same as my other script so all features of the X9D version are present.
I really have to thank @Touchthebitum for beta testing out my scripts, I do not own an Horus radio so it's only thank to him that I could verify my code on a real radio, thank you Franck!
If anybody is interested in beta testing it out please PM me, all I want in turn is some feedback