Hello everyone
As mentioned in ArduPilot Copter Release Notes Copter 4.0.0-rc1 25-Oct-2019
says
"9) RC input/output changes:
a) Serial protocols supported on any serial port
b) IBUS R/C input support
c) DO_SET_SERVO and manual passthrough can operate on the same channel"
I have a Problem;
Good result with SBUS but however i can not use IBUS as RC protocol. No pulse in mission planner Radio Calibration window.

Hardware:
FC :Pixracer

Receiver :Flysky FS-IA10B
Transmitter :Flysky FS-i6s (this model supports pwm-ppm, IBUS and sbus)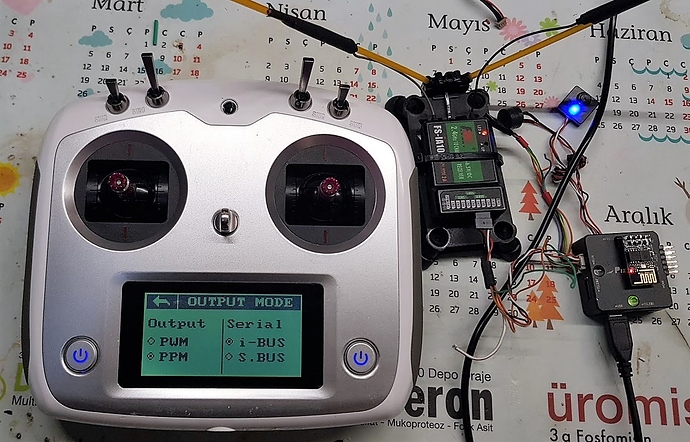 Pixracer connected to serial servo pins. Connection triple checked. In IBUS mode rx led solid red so no problem with tx to rx.
is there any settings to use IBUS or something else.?
thanks in advance