Okay, so firstly I am finding this forum a fantastic wealth of information and I thank each and every one of you for what I have learned thus far and hope that one of you is able to help me. I am a mechanical/ mechatronic engineer by trade, however my specialties do not ly in pure coding and programme writing. Therefore I am at a loss with my research. Bear with me, I'm not good at typing prose and getting my story across
I have built Pixhawk copters before and am familiar with the waypoint navigational methodology.
As in other topic threads (Agricultural Rover project) a number of us are looking to make rovers which run off the ardupilot platform.
This can be done more "normally" through the traditional waypoint navigation as Kenny Trussell has done with his automated mower. However as pointed out, this is not as slick to use in a semi-autonomous setting where the ardupilot is being used as an autosteer tool with a user in the cab.
For this people have used other platforms such as open ag gps. However these do not provide the level of IMU integration and sophistication of the "drone tech" which I would like to use. Equally for ease of build, a pixhawk 2 with built in redundancies etc is a complete package whereas running the whole lot of an arduino will be slower and less reliable. The user interface of running this system is where this falls down.
I am wanting to create an android based app which can be used in the cab of a tractor as an HMI similar to the interface for Cerea or any commercial agricultural autosteer such as John Deere Green Star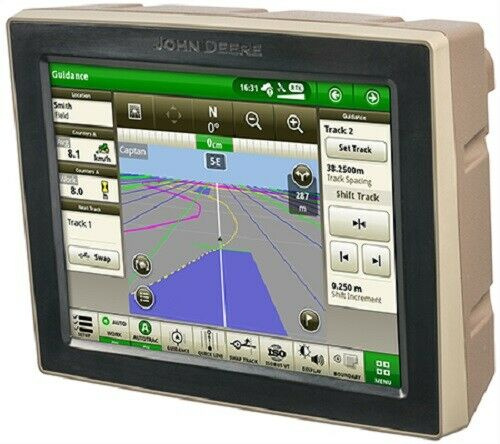 BUT integrate this somehow into the ardupilot GCS in order to create AtoB lines and paths etc etc such as a "traditional" autosteer product.
Im hoping that this could be done somehow using MavLink to give instructions to the GCS running in the background. I can learn the nessesary stuff to create an app and write some programme if someone could point me in the right direction of the correct rabbit hole.
Im not sure if I am being clear in what I am asking for so if you have any questions throw them at me.
Thank you in advance for your time, patience and help.