As I am new to servos in a "vehicle" context, I was wondering, if I set-up my servos for the task at hand, or adjust the numbers in the flight controller (config).
I have 12V servos from AGFRC for a rover I am putting together. These servos come with a USB programmer, allowing to change mid-point, and travel range, amongst other parameters.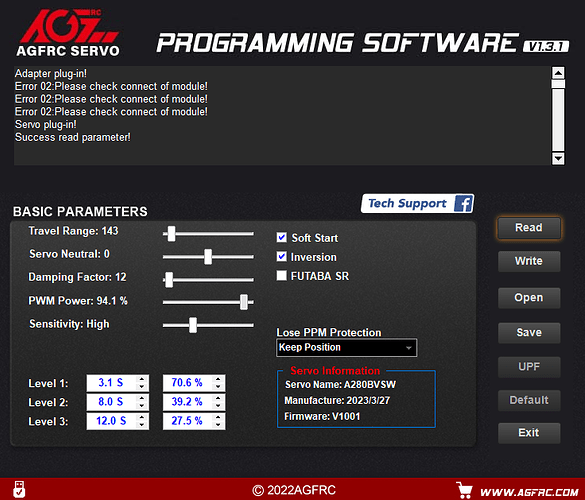 The way I think about this is that I should adjust the travel range and mid point in the servo software, but with slightly grater travel range, and then adjust ('trim' the values in the flight controller config?!
Is this the proper approach?
Any hints appreciated.