Hello guys
A strange issue popped up today with my quad, 550mm frame, and pixhawk 2.4.8 running AC 3.6.
The drone is flying with optical flow only, no GPS. Altitude sensing comes from lidar only, no baro usage.
The drone took off in Poshold, but the altitude constantly creeps up. When I have the throttle stick close to 1500, the drone keeps climbing at a pretty constant rate. In the log, the altitude changes because I lowered the throttle stick. The lidar seems to be working properly, the vibration seems to be normal, i an't figure out what is causing it. Only yesterday, I finished tunning the PID, and had a very good hover. Without changing anything, this problem came out today, at the same location, with the weather being sunny rather than overcast.
I have included here the screen shot of the log and the log it self. I'm at a complete loss on this one, I hope someone can shine some light on this.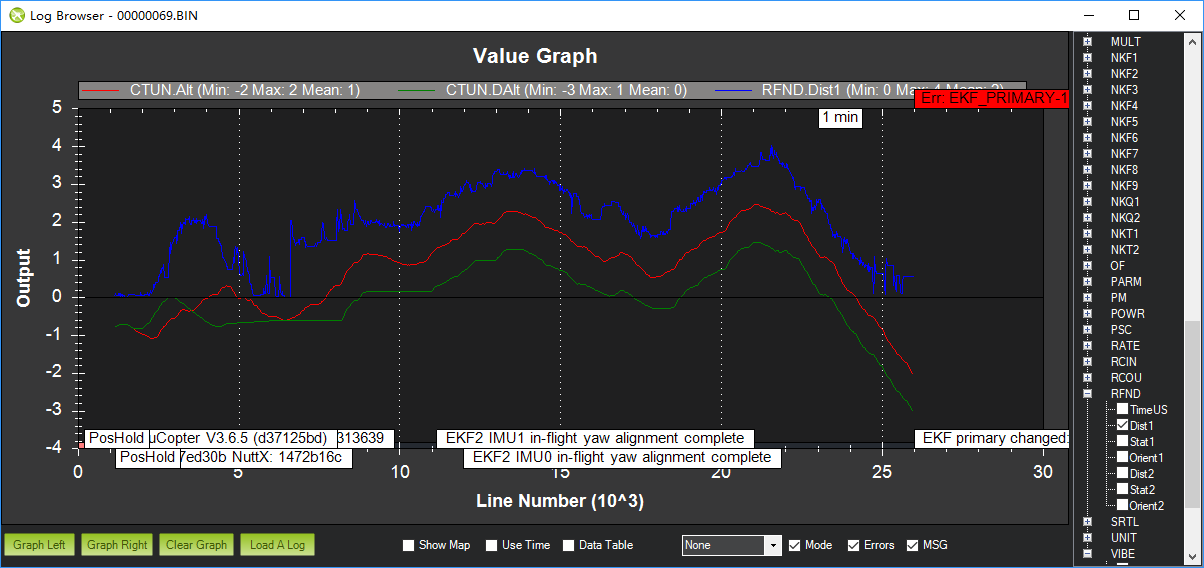 Abnormal altitude drift.BIN
(984.0 KB)