Hi, I'm using the Pixhawk4, and ZED-F9P RTK module.
I have finished assembling the drone, and I am in the process of calibrating the compass.
At first, no matter how many times I did it, it didn't finish and the gauge went back to the beginning. After several attempts, the compass calibration was successful.
However, the numbers of x, y, z, and fit that come out are constantly different, so I don't know which one is the most accurate. So I ask a question.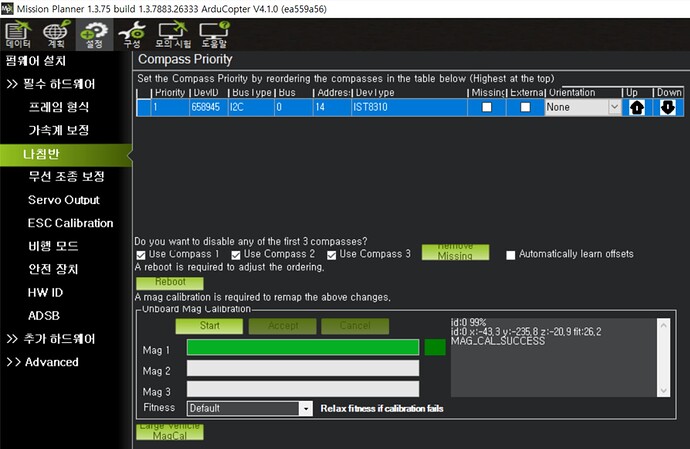 How should the x, y, z numbers come out at the end?
I'm guessing, does fit mean the final score of the last calibration? So, is a higher value of fit better?
Thank you for taking the time.
Your words will be of great strength to me.