When I go to arm, while awaiting prearm checks, the percentage on my battery drops ridiculously fast, yet the voltage stays the same. I'll start up and Yaapu reports my battery at 90%, then seconds later, I get an 80% alert, and by the time it acquires home, my battery is being reported at about 30% or less.
If I disconnect and reconnect the battery, it starts at 90% again and drops fast again.
My power setup is a dual 6s 10000 mAh lipo's through:
(2) Mauch 082: 2-6S BEC
(2) Mauch 076: HS-200-HV
I (think) I have this setup corectly:
Battery Monitor 1: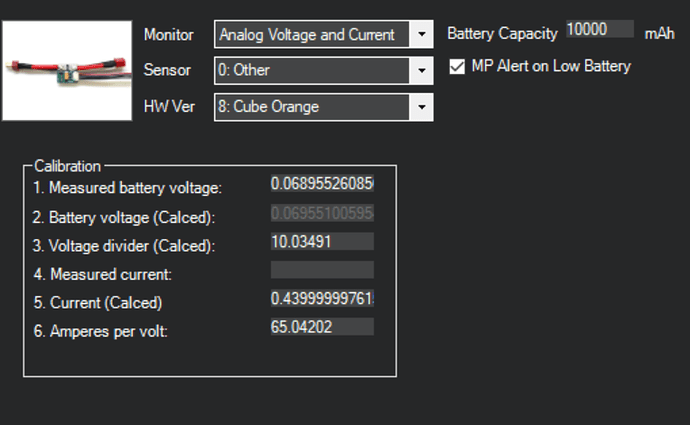 Battery Monitor 2: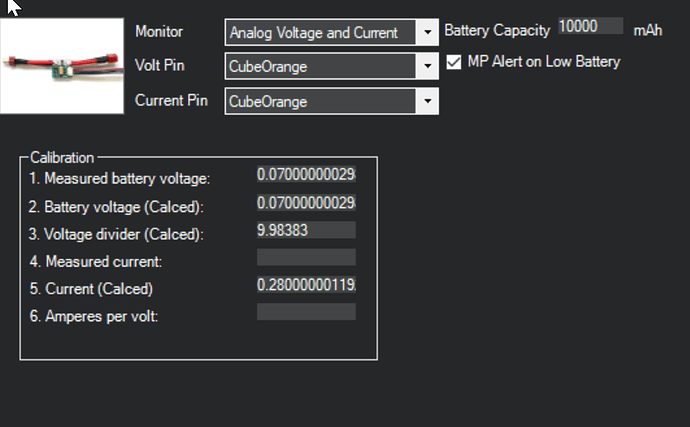 I also use two FLVSS voltage meters, which report expected voltages for each cell at about 4.2.
So as far as I can tell, I am getting incorrect percentage readings only, but it is stopping me from being able to arm. How does this make sense?