Hello,
Me and my team are developing a 7 inch drone with a custom 3D printed aerodynamic shaped fuselage that in some way is similar to the DJI FPV drone. Since the begining of the development we have been dealing with a problem that consists in the drone losing control during the braking maneuver at 70/80 kmh.
Initially we had a problem with the CG being too far back which made the problem even worse but it has since been corrected.
The drone flies pretty good despite this problem. It is very stable and FFT shows almost no vibrations after filters.
We believe the problem may be related to PID tune but after many autotunes with different filters and aggressiveness we can not find a tune that completely solves this problem.
If someone has any ideas I would be very thankful. We have already tested many parameters that were suggested in other discussion but could not solve the problem.
Log of the crash flight: 17.61 MB file on MEGA
Video of the crash: 712.27 MB file on MEGA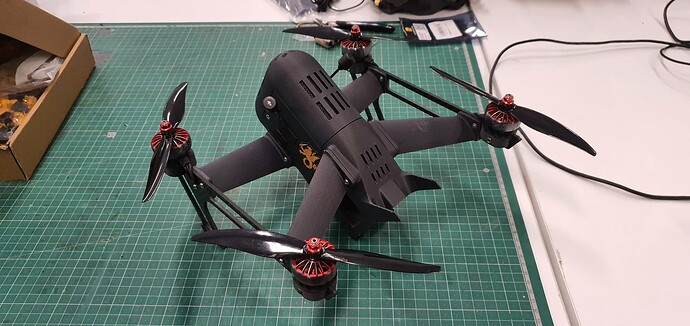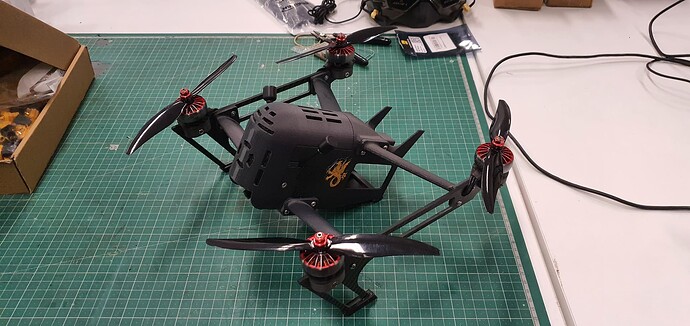 Edit:
Forgot to describe the hardware on the drone
Motors Xing 2806.5 1300kv
Battery 5000mah Liion 4S
ESC Tekko32 f4 metal 4 in 1 65A
FC Kakute H7
Prop Gemfan 7035 biblade