Hi,
TLDR:
My 433MHz SiK radio does not stay connected to my Pixhawk flight controller and it drops frequently. What could be the issue? I have tried a lot of things and nothing worked.
Long story description:
I have Pixhawk 2.1 Black Cube connected to HolyBro 433MHz 500mW telemetry radio. I made sure to place it far away from the flight controller and the other end is connected with the USB cable to my computer and the antenna is held high above the ground. I also made sure both devices have the latest firmware and both are transmitting the highest possible power. Also, I am using QGroundControl.
I keep losing connection frequently even though the quad is on the ground. When it takes off I may be connected for another 20s and then it drops. Sometimes it recovers briefly. I believe I should be able to clearly see all the telemetry information with no interruption unless the drone is more than 500m away from me, shouldn't I?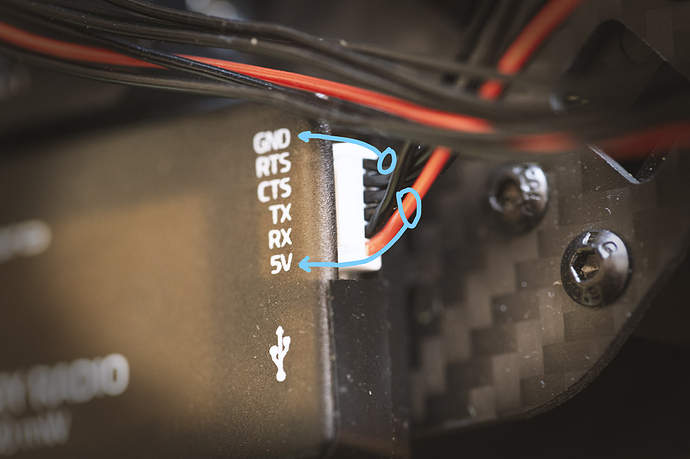 What is the problem here?
In another thread, somebody has mentioned the telemetry radio should not be powered from the flight controller but rather externally. What does it mean? Should I cut the 5V and GND wired and connect it directly to a 5V source?
I am hesitant trying that because shouldn't the Pixhawk Cube be able to power one device such as telemetry radio? (I have no other stuff connected to it) Also, I wouldn't like to mess up a cable if I don't have to.
Many thanks for all your help!