My crawler has two ESCs and front/rear axle steering, which without the pixhawk, may be controlled independently thru the radio.
Set RCn_Function to 26, limits the steering control to one channel.
Set RCn_Function to 70, limits the speed control to one channel.
Yes, splitters may be used, like 2 channel setup shown below, which works but I want to rock crawl as well: i.e. independent steering and throttles.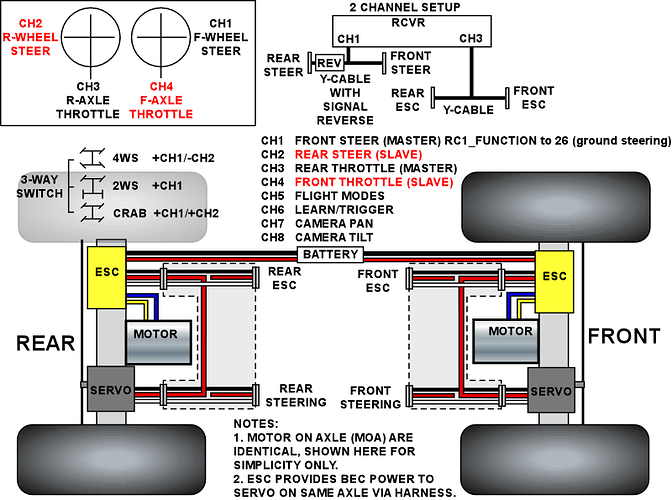 Is it possible to use auxiliary channels to perform these mixes? I use a Taranis x9d+ with the 6-position switch update, so I can assign a function to any channel.