hi,guys,
May I have your opinion about a new Mobile GCS?Which is based on Pixhawk FC.
It has the basic functions of the ground station,it' s much more light and impact.

SPECIFICATIONS
Size (L W H):320x142x54mm
Weight: 1.2kg
Operating System: Android 7.1, Six-Core Processor
Screen: 7-Inch Touch Screen
Battery: 11.1V,8000mAh
Video Output: HDMI
Transmission Distance:5km
Working Temperature: -20℃~55℃
Resoultion: 1920*1200
Max Brightness: 1200nit
Touch Screen: Max. 5-point Simultaneous Touch
Connector: USB,HDMI,MICRO SD,MICRO SIM,UART
Battery Life: 5 Hours
HIGHLIGHTS
1. High Integration
It combines functions of remote control, computer, data and image transmission, antenna and monitor.

2. Image and Data Transmission in One
Etlas mobile integrates high resolution image link, data control station and remote control link for bidirectional transmission. It supports SBUS, HDMI and other connectors, allowing for real-time bidirectional data transmission. Image-data integrated transmission.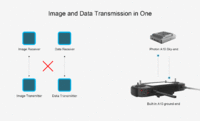 3. Touch Control to Switch Interface
Users can simply touch the screen to switch between the ground station interface and UAV interface accordingly.

4. Ultra Bright Screen
1200nit enable you can watch the screen very clearly under strong sunshine.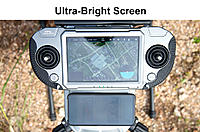 5. IP 52 Ingress Protection
Etlas mobile is of IP52 Ingress Protection. Wrapped by silicone cell and sealed with 3M glue,
Very high resistant to dust and water. Even completely buried into dust, it can still function perfectly.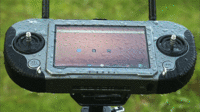 6. Five-finger Touch Control
Etlas mobile is equipped with ultra-sensitive screen that allows for five-finger touch control and avoids interference caused by accident touch. It is therefore able to work under complex environment with great stability and reliability.
I'll highly appreciate it if you can offer your professional opinions.!