Hello all,
I have an X8 with 16inch props and around 4kg AUW. It's running 4.03 with Harmonic notch enabled and configured. My FFT graphs turn up pretty clean. The copter is pretty well tuned and besides the vibes issue all is good.
However I am encountering the following problem: Very high VIBES on Z axis… See the picture below: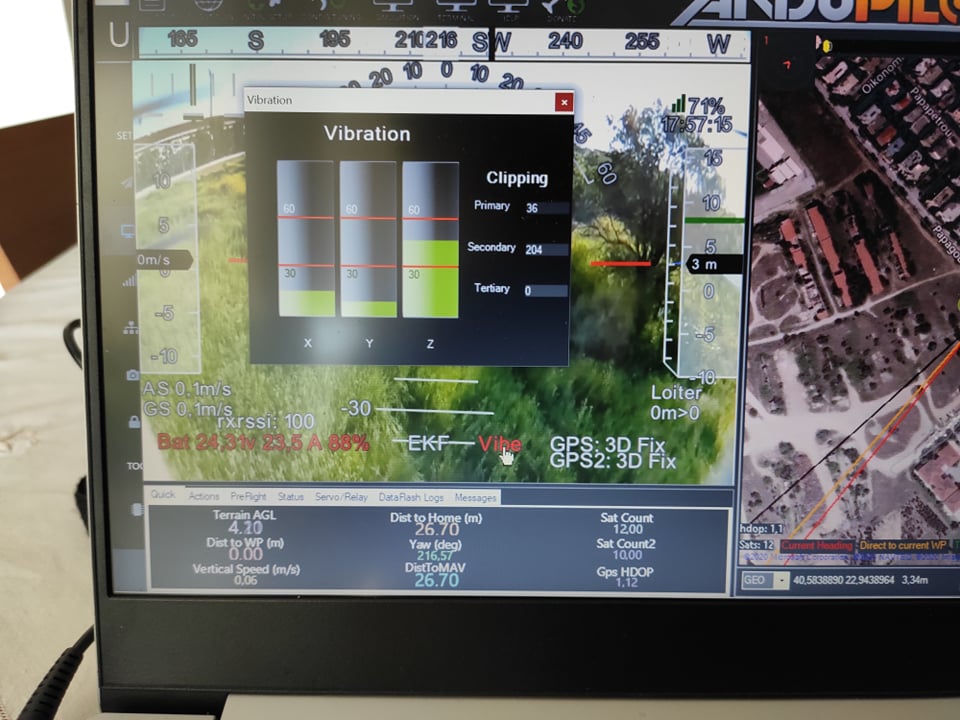 Here is a picture of the Motor mounting: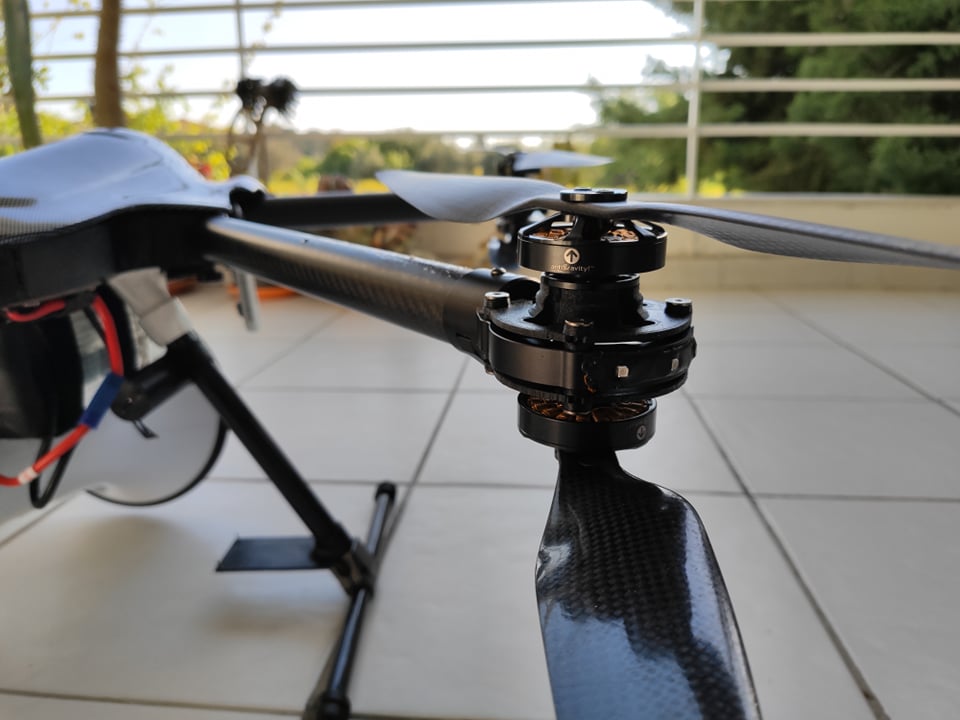 Below is all I have tried so far in order to fix the issue:
1. Some suggested the props are too close too the arms - so I moved the engines another 11mm higher. - No luck and almost made it worse I believe.
2. I added some aerodynamic cover on top of the arms to lessen the above effect even more - No Bueno
3. Another suggestion was to stiffen up the frame and that this is cause by frame flex… Ok added an extra 2mm. brace (not the best but definitely made it a bit stiffer) - Close but no cigar.
4. Added about 20grams of lead weight on top of my softmounted Pixhawk V1 - That did something! XYZ vibes dropped proportionally, however Z was so bad that I still get clipping and sometimes hit 60 on the graph…
At this point I've run out of ideas so I resort to you guys, hopefully someone has encountered something similar and can enlighten me.
Thank you