Hi,
I am working on a very big octocopter project.
The propeller size is 40.5 inch
We did the first flight today. I was about to initiate autotune but I noticed that motor noise was increasing and decreasing periodically. Later I looked at the log, half of the motors were speeding up and speeding down at approx 0.25Hz frequency which matched with slight yaw variations i was experiencing while flying.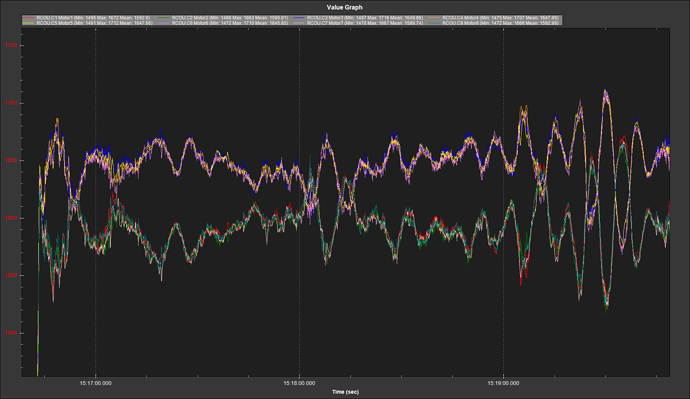 I've changed Yaw rat P and Ang P multiple times in the flight to see if it makes any difference, which it didn't
Link for the log : Google Drive Link
Thanks,
MindProbe