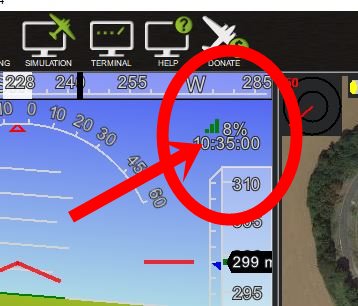 According to the documentation, it shows percentage bad packets received (probably mavlink packages with wrong crc ?)
Doc: http://ardupilot.org/planner/docs/mission-planner-ground-control-station.html
In case of telemetry via usb or good wifi connection 100% are indicated. Therefore, shouldn't it be "good packages" ?
But a bad G4 connection via VPN shows eg about 60% and due to VPN, not a single bad packet should be received !!!
What does the "wireless telemetry connection" actually indicate ? How is the value calculated ?
Rolf