I asked about this section of the Extended Tuning Page in a previous post. The responses were helpful - but still didn't provide the key information I'm looking for.
There are 8 setting on this page: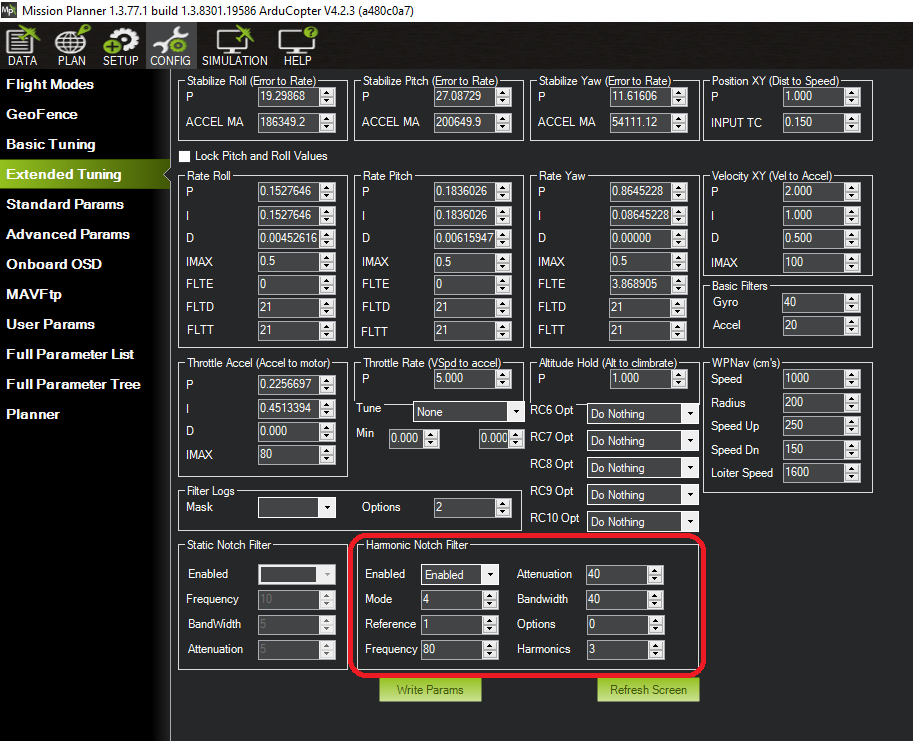 This group of 8 settings are labeled as Harmonic Notch Filter.
I had assumed that these were all involved in the FFT Harmonic Notch Filter - but now I'm wondering if it's something beyond that.
As the latest FFT sets all of the notch filter parameters automatically, does this screen simply report on some of those values?
Is there ever a reason to use this screen to change some of these values?