In recent flight tests I noticed that when coming home and yawing in RTL mode, the EKF indicator on the bottom center of the HUD turns yellow or red, then returns to normal after the quadcopter stops turning.
What does this mean?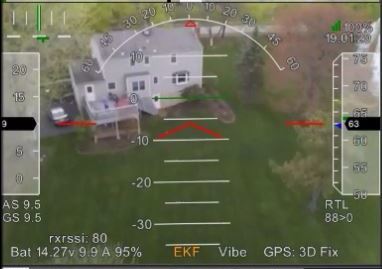 I'm using the new Emlid Navio2 release with Arducopter 3.4.6.
Thanks,
Paul