I want to have a mission fly like its writing a word, and if possible in cursive. I have done simple letters before (like picture below), but I would like to step it up a notch and have more waypoints and done cleaner. The problem is the freehand nature of adding waypoints (specially with text that can be any orientation on the screen)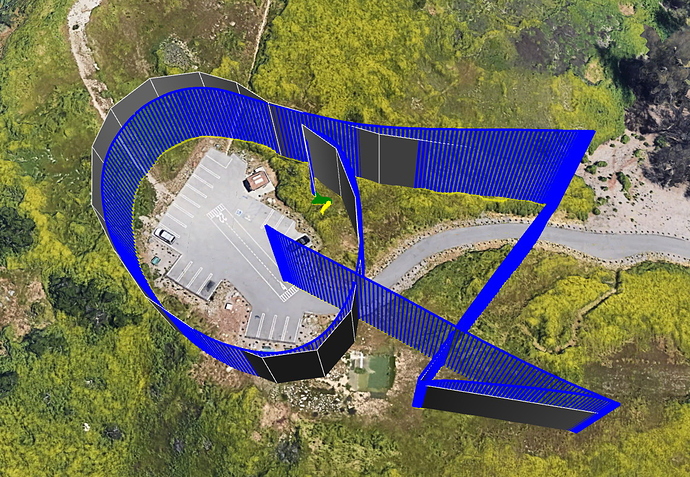 One idea, if I could use notepad and write what I wanted, then overlay it on MP, I could easily add the waypoints by tracing the overlay (adding way points along the text), is one idea.
I would think someone has done this before, I did it ~7 years ago with APM FC, but it was crude and the AC code back then was not as good…
Maybe another GCS can do it?
Ideas/suggestions/thoughts?
TIA