I'm sure I'm making a bonehead mistake here somewhere, but I nes some help:
I have a skid-steer rover setup with and Emlid edge running rover 3.3.
I have it set up for manual driving well. Controls respond appropriately, arrow on the screen appears to point in the correct direction. But when I try to do waypoint mission (simple rectangle) the rover will start driving about 45 degrees off from the waypoint. It will slowly curve around from this angle until at some point it stops and skid steers toward the waypoint, but it will over correct and point 45ish degree off from the waypoint in the other direction. It proceeds in this manner until it hits the waypoint and then does the same to the next waypoint.
What have I done wrong?? Compass orientation issue? Skid steer setup problem? Emi?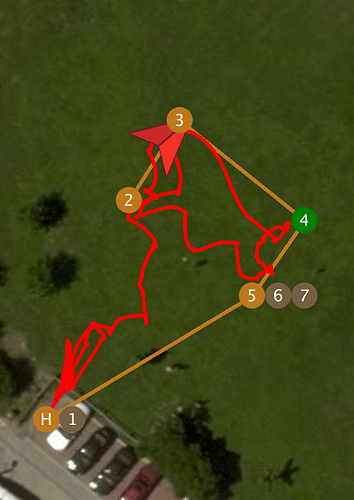 Any help/suggestions would be greatly appreciated. Thanks!