Greetings.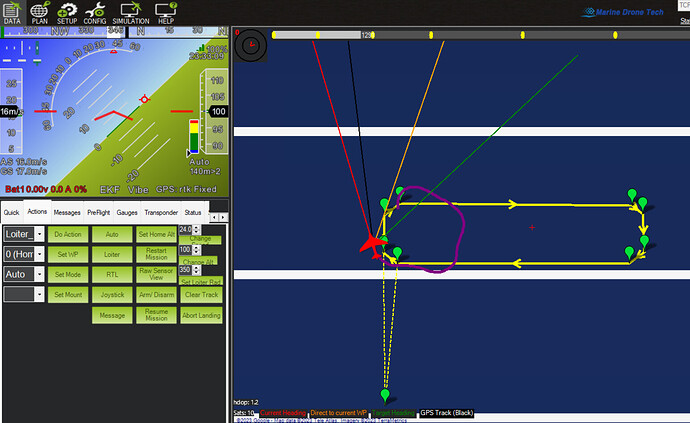 I flew my VTOL with rectangular route like above picture,
and found roll degree can be up to 45 degrees.
I know there is spline route, but it is too complex to plan in short time and make my mission planner stuck.
is there way to reduce roll rate in this route?
I want my plane to enter the route line very smoothly.
I already tried make waypoint radius larger.