I'm looking at page 33 of the document: "Licence-Exempt Radio Apparatus: Category I Equipment"
It has this table: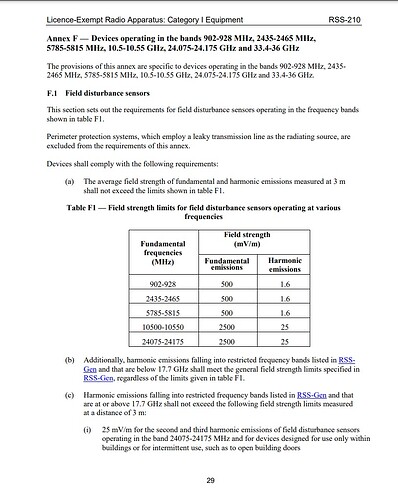 I see the 500mV/m next to the 5.8GHz range, so I can see where people got the idea that you need a license for anything over 500mW. But that doesn't appear to be what the document actually says.
I'm looking for the maximum power in (milli)Watts a transmitter can be before needing a license, and they're instead telling me "harmonic emissions measured at 3 m" in millivolts per meter.
I asked Wolfram Alpha and it's telling me that you can't convert between the two: how do you convert milliwatts to millivolts per meter? - Wolfram|Alpha
Am I looking at the wrong document?