I have a Heewing T1 VTOL with Arduplane 4.3.3 and it crashes sometimes when QRTL is envoked right when the plane is going in transition from CRUISE or FWBA to Qland. For example 4 out of 5 times it lands as expected, and the 5th time it seems like the autopilot firmware is crashing and the plane goes in some sort of a emergency mode and only descends the plane rapid in some sort of horizon mode without any control away from the home location.
I now for 100% sure with Q_WVANE_ENABLE to 1 the weathervaning option is causing this effect, because I also tested this with weathervaning off for 20 times or more in a row without any problems. With weathervaning on it never is succesvful for more than 3 or 4 times in a row and than it crashes.
Log file of the crash:
https://we.tl/t-wk7xZGWYAa
Video of the crash: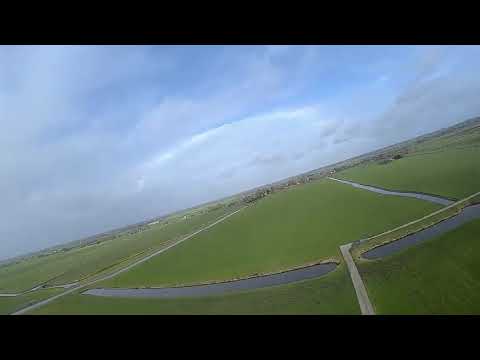 Please help.