Hello, I'm new on this forum and I recently started to play with ardupilot. A fantastic resource!
I'm planning to modify a foam plane to make it VTOL ready and I'm following to "reversed tricopter" configuration with all 3 motors fully tilting. I'm ready with mechanical design and I've already realized tilting nacelles that work fine.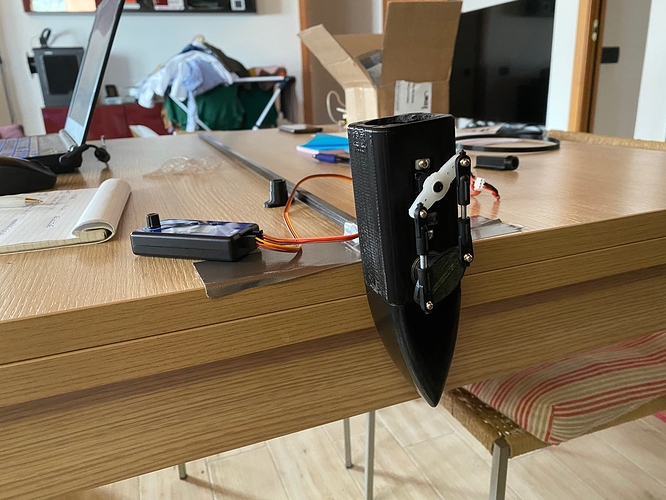 My question is: any straight suggestion about parameters' config. for this reversed layout? Q_FRAME_TYPE and Q_FRAME_CLASS? Propellers rotation: it seems that could work both with all 3 at same direction or front and one side CCW and other side CW: is that correct?
Any possible suggestion and information is extremely valuable for me…
Thank you very much in advance.
Paolo