Hi,
continuing my analysis of the maiden Skywalker X8 flights (in general successful but lots of room for improvements):
why the plane turns so lazily in the FBWA mode? I attach two screenshots, on the first one the RC roll value was 1349 (the left side of the message label) and it hardly starts to change the flight direction

Then, the value went down to 1122 and at this point it was turning at the rate I was expecting from much smaller and shorter stick move.

Of course I'm not suggesting that something is wrong with the firmware, rather expect some advice how to tackle this problem. PID changes? More servo throw? Here the advice for Skywalker X8 is:
RLL2SRV_P: 0.8
PTCH2SRV_P : 0.5
NAVL1_PERIOD 19
But the first two parameter do not seem to be present in the 4.3 ArduPlane any more.
Another issue is that I've installed the Mateksys D4525 digital airspeed sensor (without using this data by the flight controller). The data seem to be very noisy and completely not in sync with the GPS speed: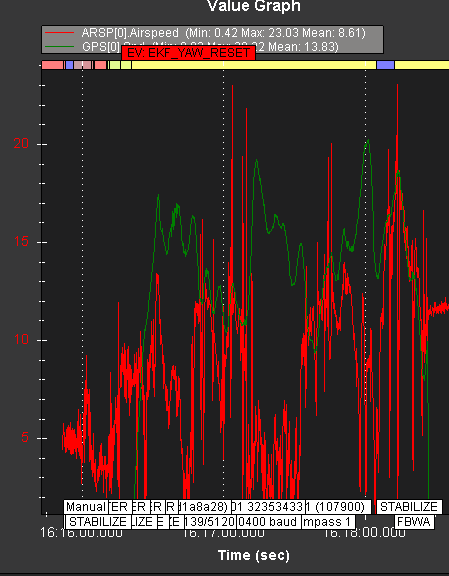 How should the correct data look like? Can you suggest a log for review? Is this sensor a reasonable choice or I should look for something better?