Dear Ardu Team!
We had a big crash with our 3.3m Vtol plane which resulted in a complete destruction of the plane because of the Lipo fire. We could find the SD Card and i did some analysis on my own. It was running 3.9.5 and uses a Quadrotor Setup and a Pusher configuration. It is on the heavy side with 20kg for the 330cm but it flys good at 25m/s and has a faster airfoil profile.
Powerlevels seem normal:

Also VCC is stable during throttle movements: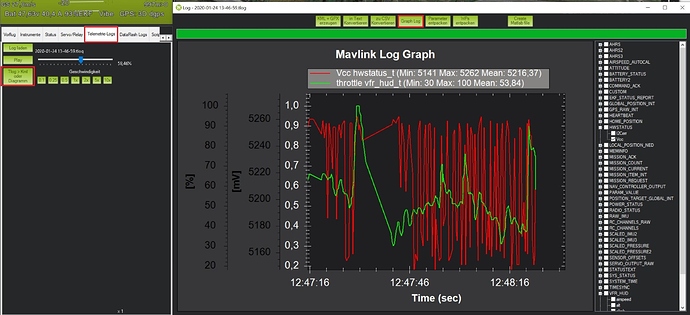 HDOP and Sats ar good.
it seems hdem and spdem, are ok in comparison with achieved values but not as close as one would with for a perfect tune.
Here are the used RCIN and RCOUT used channels
RCIN1=Yaw RCMAP_YAW
RCIN2=Pitch RCMAP_PITCH
RCIN3=Throttle/height in qmodes RCMAP_THROTTLE
RCIN4=Aileron RCMAP_ROLL
RCIN5=Mode RCMAP_ROLL
RCIN5=RSSI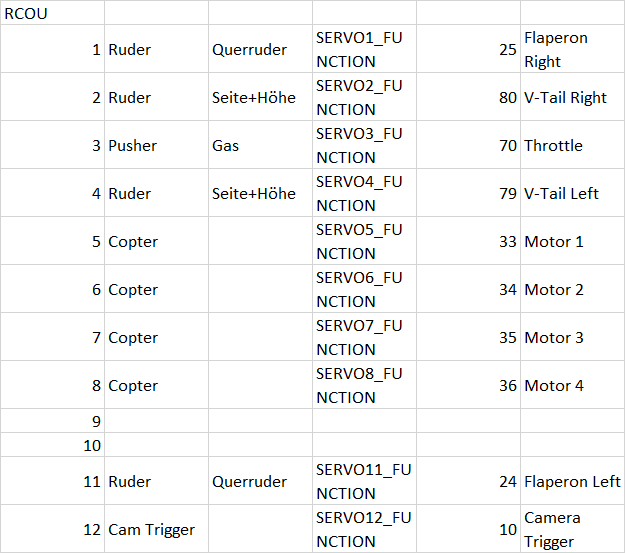 The Pilot was flying a course, with loiter and cruise in between, then a transition inflight to qloiter and back to cruise. In the end he wanted to lose altitude, do a flyby, lose more altitude and do a transition. He said, the plane was not reacting to his inputs to pull up, he tried different things and maybe even switch to qloiter/transition short before impact. But the plane kept the attitude and sank till it crashed.
I don't want to bias your analysis, so i keep my findings for now to myself.
What do you make out of the log, do you see any technical problems, tuning issues or any other explanations for the crash?
Thanks in advance for your help, i think this log is quite interesting.