Hi everybody!
I'm trying to get a newly built quadcopter to work, but there is a strange problem I just don't understand how to fix! So, it seems to fly just find in manual modes like stabilize, but when I change to loiter or Alt hold, the motors just cut off and the copter drops to the ground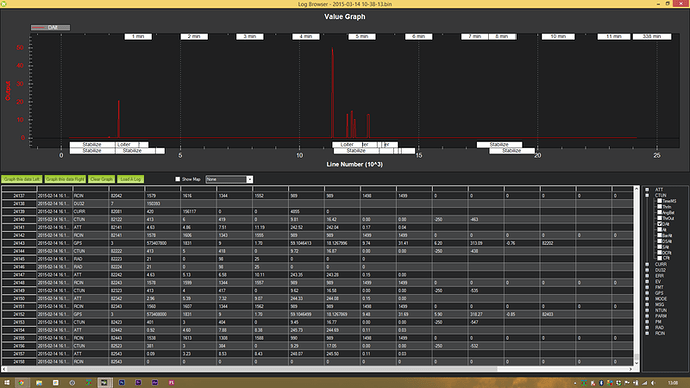 1080p full image
Should the DAlt (desired altitude) really be at 0 when flying in manual modes?

If not, what can the problem be here? The spikes are when I change into loiter mode and then instantly having to go back into stabilize mode to prevent a crash.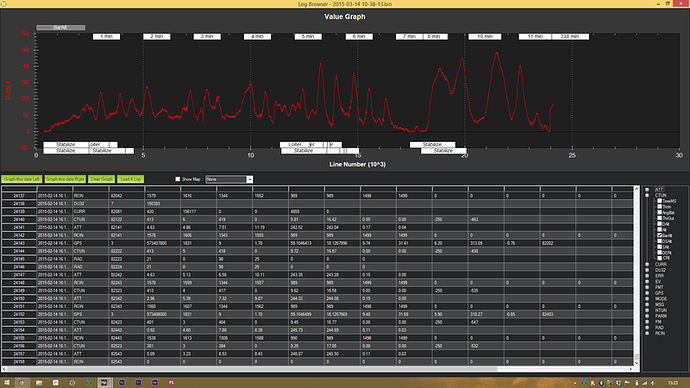 1080p full image
BarAlt (Altitude according to barometer) looks just fine in my opinion.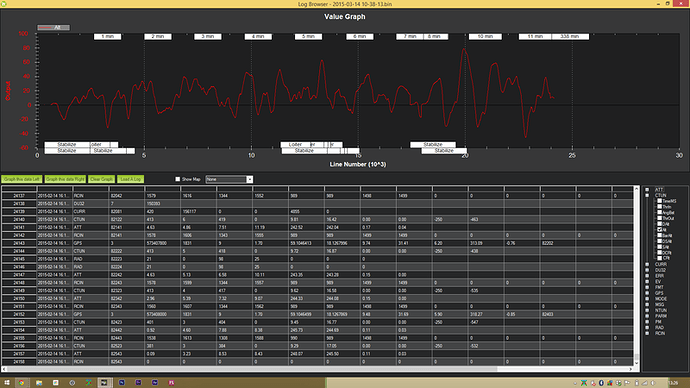 1080p full image
This is where it seems like everything fails

Alt (inertial nav alt estimate) seems to go all over the place for some reason, not at all with any relation to BarAlt (which it should, according to the APM AltHold wiki). Does this mean that my ublox NEO-6M GPS is defective? Or what could be the cause of this? I will include the log file and a picture showing all 3 items in relation to each other.
I appreciate every answer and any idea! Thank you very much!