I'm putting together a new copter using spare parts I've got laying around. The only thing I've had to buy is the frame and some gamepad joysticks.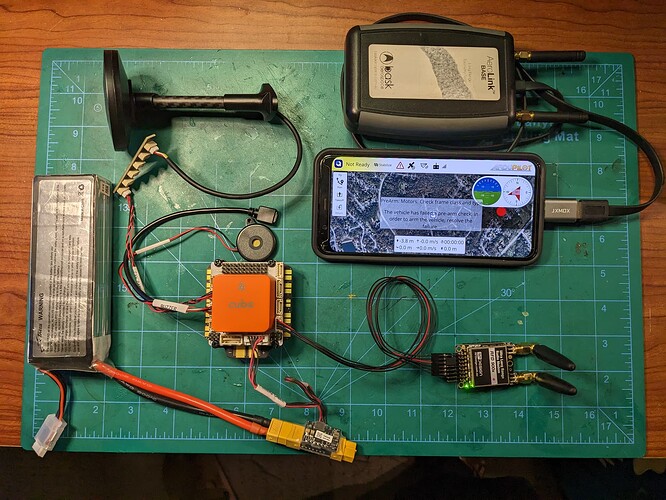 I'm going to use RFD900's as my radio - both as telemetry as my control.
Sharing about this on the CubePilot facebook group, this brought up the issue of using the 5V power on the Telem-1 port. I knew that this was a potential issue, but expected it could be mitigated by keeping the RFD900 output to a low level. RFDesigns has this chart in the RFD900 datasheet: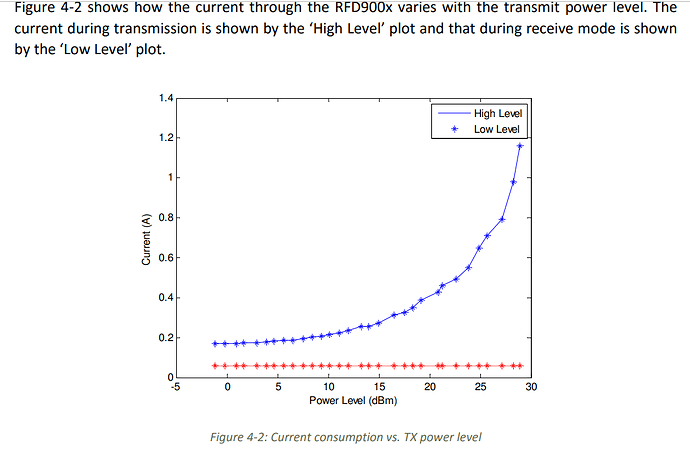 It suggests that if I keep the RFD900's output to 20db, the load shouldn't exceed 0.5A.
There are tools in the wiki that seem to provide a good way to monitor for problems.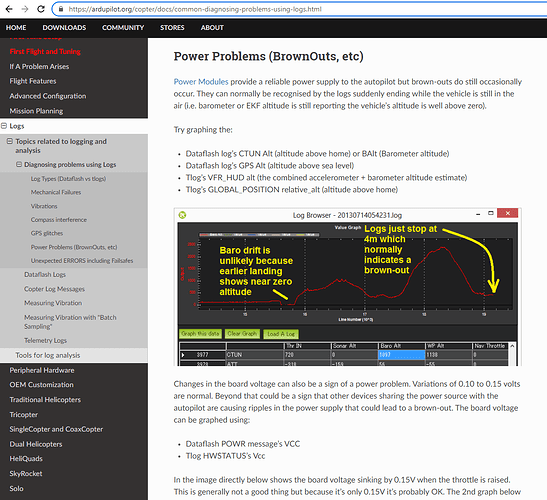 There are other SiK radios such as the Holybro SiK Telemetry Radio V3 that are designed to be powered through the Pixhawk Telem-1 port. It does however how a low 300mW output.
I'd really like to have a better understanding of what the issues are and it's history. For example, why is there power on the Telem-1 at all if using it is as problematic as CubePilot representatives say it is? Is there a similar issue with using the 3V on the SPKT port? Is this a design flaw in the pixhawk design, or something specific to certain products. (For example, I think the IMU issue addressed by the latest stable firmware is specific to Cube autopilots.)
Any supplemental information on this issue would be greatly appreciated. I know it's been a topic of debate for many years. I couldn't find anything about it in the CubePilot wiki docs, so I'm really curious why there's not more definitive information available about it.
Thank you.