Hi friends!!! First time here

I'm Elisa and I am one of the sales and marketing humans at Blue Robotics! We have a ton of customers that are doing really neat things with ArduSub and I thought this would be a great community to share all their cool projects!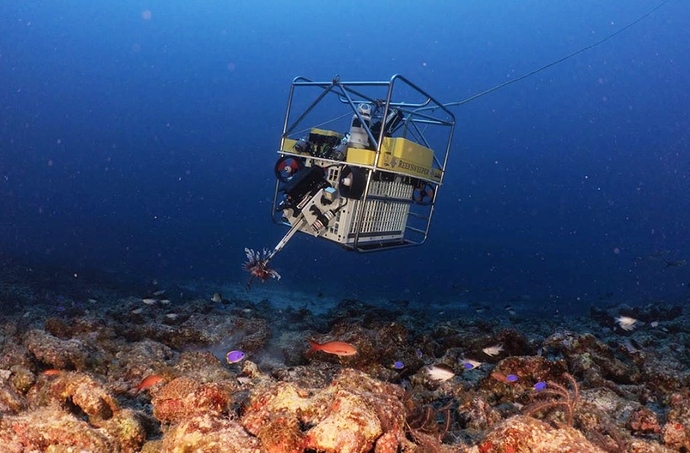 Our friends at SeaView Systems have designed the Reefsweeper, a custom ROV developed for Atlantic Lionshare to capture lionfish, an invasive species from the Indo-Pacific that are posing a major threat to the overall health of marine ecosystems.
You can check out more ArduSub projects on our blog! And feel free to send them to me directly - I'd be happy to share with our own community of users!