Hi everybody!
I wonder if the VTOL in the pictures below can be controlled by Ardupilot's QuadPlane in all flight phases. This aircraft has no dedicated ailerons. It uses the wingtip tilt servo for both tilting the motor and deflecting the wingtip segment (which acts as aileron in cruise flight).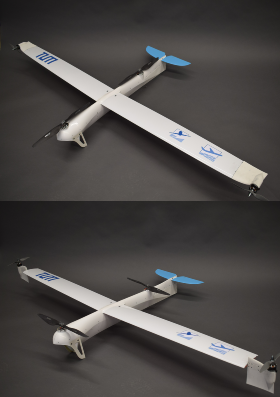 Is there a possibility to use tilt servos as aileron or elevator servos in cruise flight. Or also using differential thrust of the tilted motors for yaw control in cruise?
If it is not directly forseen, do you have ideas on how to implement this? Mixers? External multiplexer device? In the source code?
Thanks for your help and sorry if I might have missed a related thread or ardupilot feature.
Philipp